With over 20 years of in-house experience producing this variety of projects, C to C Productions will be
able to suggest ideas, write scripts, create the required elements and bring together the materials
needed to give you an effective, professional, modern means of communication .
With a background this well rounded, C to C has the
skills to translate your expertise and needs into video.
Working with you to ensure there are no unpleasant
surprises, C to C Productions will deliver
from Concept to Completion .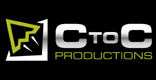 With over 25 years experience in:
DVD's, Plant Tours, 3D animation, Event recording, Broadcast News,
Issue Awareness, Classical Animation, Corporate Message, Employee Message,
Fund-raising Videos, Video News Releases, Television Commercials,
Television Show Segments, Motion segments for CD-ROM, Music and Performance Videos,
Videos in Chinese and Croatian, How to and Instructional Videos,
Video Resume Tapes and Demos,
Trade Show and Point of Sale Videos, Product or Service Promotional Videos,
2 and 2 ½ D animated graphs and charts, French Video Production and Translation,
Disk Based Interactive Computer Learning, Combined character and live actor animation,
Multi-camera recording for Digital Video Disk, Interactive Laserdisc Computer Based Training